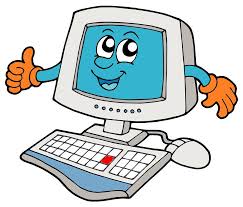 Dear Parents,
The typing benchmark for enriching and developing curriculum standards through the use of computers will allow our students to access, present information and type responses. Even though other systems for computer input devices are being developed, keyboarding is an important input device for the future. This is the reason why students need to learn proper keyboarding techniques.
In order for the 4th and 5th grade students to achieve these standards, it is important for them to be fluent computer users and enhance their learning. The typing.com curriculum will help the students learn how to type their responses for testing this year. I would like to encourage and recommend that all the 4th and 5th grade students practice keyboarding weekly. The Typing.com program allows the students access to beginner, intermediate and advance lessons. I've included the typing.com website and login information for the students as well as a parent letter website https://www.typing.com/misc/typing.com.parent.letter.pdf.
Student Website and log in:
Website: http://www.typing.com ( Student login)
User name: student ID or lunch number maybe with or without two zeros
Password: learn
Thank you,
Sabrina Gray
The mission of Pearl Public School District is to prepare each student to become a lifelong learner, achieve individual goals, and positively impact a global society.